How Can I Protect My Rebuilt Engine?
How Can I Protect My Rebuilt Engine? is a question we are regularly asked.   Engine building needs to be done correctly with the right parts and the right lubricants to ensure all components are properly protected.  It can end disastrously if there's not enough lubrication when the engine is first started, or if the engine oil that is used during the running-in process fails to deliver the right protection.
Things can, and do, go wrong during the initial start-up as the freshly re-built engine, has to build oil pressure quickly so that all of the critical wear surfaces receive lubrication.
Where a camshaft and/or the lobes are being re-built, we recommend our Competition Assembly Lubricant along side one of our Running-In oils.  If the re-built engine does not have a re-built camshaft, then you can safely use a running-in oil without the need for an assembly lube.
Millers Oils produce several products to help during the engine re-build: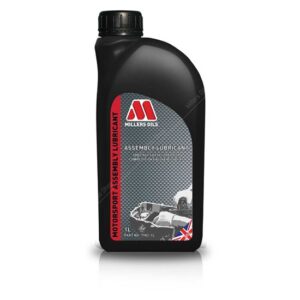 Millers Competition Assembly Lubricant has been specially formulated for competition engine and transmission builders and is formulated to give mechanical protection during initial start-up of newly assembled components.  These components should be coated with this lube during assembly in order to provide very high levels of anti-wear protection, especially components which are subjected to high stress levels, ie. camshafts/followers, crankshaft bearings etc.  Unlike assembly paste-type compounds, Millers Oils Assembly Lubricant is fully miscible and compatible with all engine oils and will fully dissipate on start-up, so there is no need for an extra oil change.  This product can be used alongside our running-in oils (see below).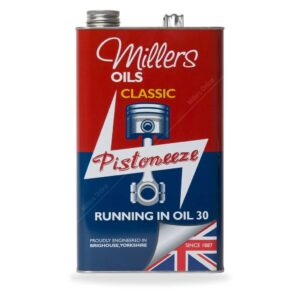 Millers Classic Running In Oil SAE 30 is a mineral based running in oil for vintage and classic engines designed for the initial running in of re-built engines.  It has been formulated for running in on the road (up to 500 miles) but can also be used for test bed running. Run engine at peak torque to ensure maximum bedding-in of piston rings.   Good running in will optimise the performance and fuel efficiency of a reconditioned engine.  Very low leak down (4%) is obtained after a thorough running in process.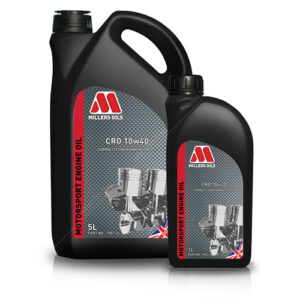 Millers CRO 10W40 Competition Running In Oil is a mineral oil which has been carefully formulated to offer an extremely high protection level to new engine components and speed up the bedding in process for modified petrol and diesel engines.  It has been formulated for test bed running but may also be used for light operational duties (up to 500 miles). CRO 10w40 is formulated to meet the needs of the professional engine builder. The viscometrics selected ensure that even though the additive system performance is strong the pistons can achieve satisfactory boundary lubrication for bedding purposes.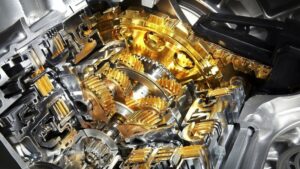 So remember, before starting your project, ask yourself How Can I Protect My Rebuilt Engine? and follow our advice above or give us a call to discuss your concerns.
As with all our products, the optimum amounts of ZDDP additives are used to provide maximum protection to your rebuilt engine – see our Classic Product Info page for more details.
For details on the ranges produced by Millers Oils, please see full details in Classic, Motorsport and Road Cars.
For other useful info please refer to our FAQs page.