TTE Coupe de Charade 2019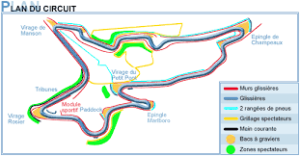 TTE Coupe de Charade 2019.  Millers Oils France will be at this event in Charade during 31st May to 2nd June 2019.   We will be supporting K'Worx Racing with their two Ginetta G55s.  Car 71 will be driven by Olivier Fleche, Remi Guillermain and Pierre de Graff, and Car 17 will be driven by Laurent Mogica, Laurent Millara and Nicolas Elie .  Come and say hello and let us know in advance if you would like any products delivering to you at the circuit.
For more details check the  Trophee Tourisme Endurance (TTE) website.
For details on our Motorsport products, visit our online shop.
For more info on K'Worx Racing, click here.