Millers Oils and Ginetta Announce Technical Partnership from 2019
British racing car manufacturer Ginetta Cars has announced specialist lubricant and treatments manufacturer Millers Oils as its new Technical Partner. As part of the relationship, a new bespoke lubricant range has been specifically developed by Millers Oils for Ginetta vehicles. 'Ginetta Tech by Millers Oils' is a new range of formulations based on the knowledge developed from Millers Oils industry-leading NANODRIVE product.  The new range uses low-friction technology which enables high performance levels, even under the most demanding race conditions. Its engine, transmission and differential lubricant will now be factory-fill on all Ginetta vehicles.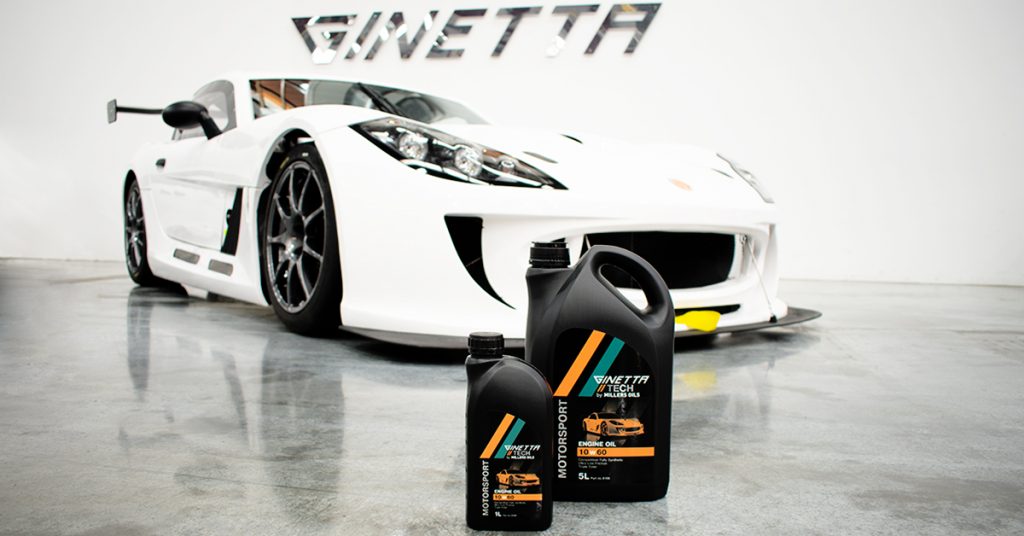 For further info on this new range please Contact Us or call 05 55 78 54 20.  For more info on our range of Motorsport products please visit our online shop.