Millers Oils France partner with K'Worx Racing/Nelson Lukes, July 2013
Millers Oils France partner with K'Worx Racing/Nelson Lukes, July 2013, in support of their programme in the Championnat de France Junior des Rallyes!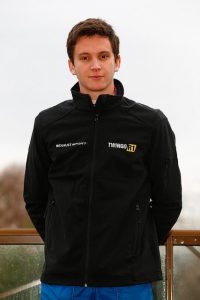 Nelson began karting at the age of 10 in the United States where he quickly demonstrated his potential.  Fourteen wins, a title and a final in the European Championship later, Nelson won the prestigious "Automobile Club de l'Ouest" scholarship, which opened the doors of motorsport to him at the age of 16.  He succeeds great names of French motorsport such as Sebastien Bourdais, Franck Montagny and Romain Dumas.  In his first year, despite his "Rookie" status, Nelson finished several times on the podium of the French Formula Renault Championship, making an impression, and which allowed him to participate in the European Formula Renault Championship the following year!  A passionate and versatile driver, Nelson has been developing his rallying skills since 2011 with his K'WORX Racing team.
2013 Calendar:
15-17 March: Rallye du Touquet Pas de Calais
10-12 May: Rallye du Limousin
12-14 July: Rallye du Rouergue Aveyron
6-8 September: Rallye du Mt Blanc Morzine
1-3 November: Critérium des Cévènnes
22-24 November: Rallye du Var
For more information on Nelson Lukes and his progress please visit Nelson Lukes Facebook Page
K'Worx Racing Team is a branch of K'Worx, an engineering company that specializes in the preparation of racing engines for rally, autocross and hillclimb as well as historic racing.  The company is based in Cuers, close to the Paul Ricard circuit.  Their equipment includes an up to date Land and Sea dyno dedicated to the development of engines.  The Team also owns a very successful home built Renault Clio, dedicated to regional races where it is rented to local drivers.  It has been an invaluable tool to demonstrate K'Worx expertise both in engine and chassis development.
For information on K'Worx Racing see www.facebook.com/KWORXRacing