Our weekend at the Circuit des Remparts, September 2018
Our weekend at the Circuit des Remparts, September 2018 was very enjoyable, with plenty of blue skies and the constant roar of passing engines.  This annual classic car race sees lots of beautiful cars and their drivers hurtling around the ancient streets of the hilltop town of Angouleme.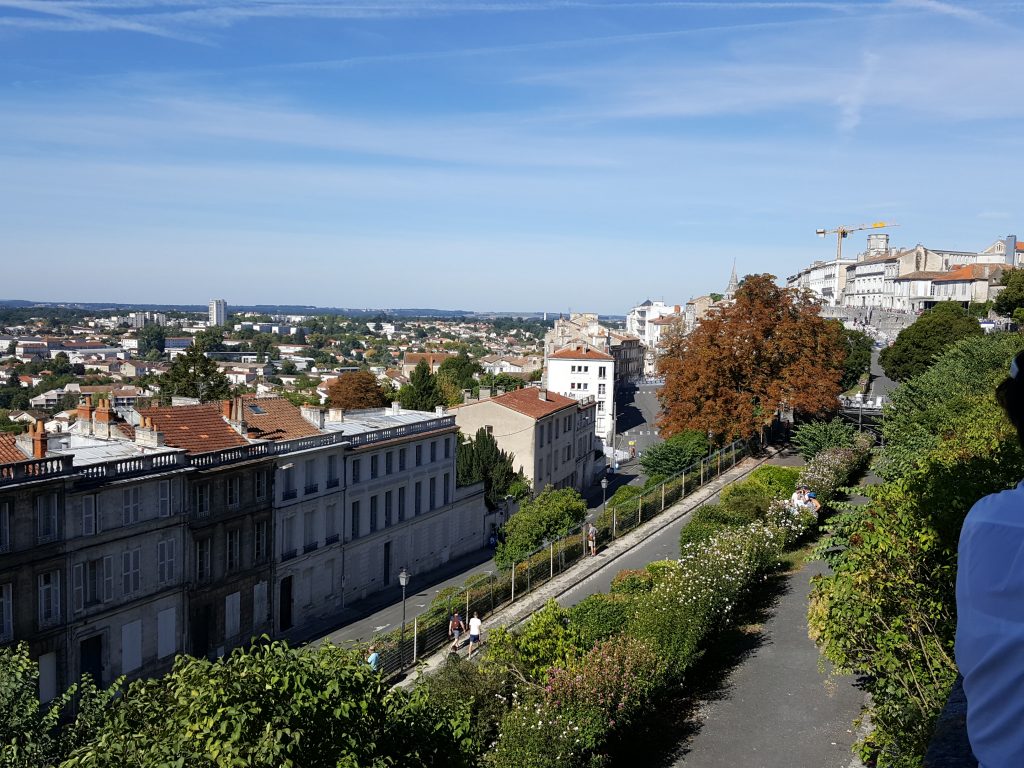 The course is very challenging as it twists around the bends and the hairpins of the narrow roads that wind their way through the centre of the town.  The centre of Angouleme is very beautiful with many lovely buildings and some tranquil areas to relax and enjoy the surroundings.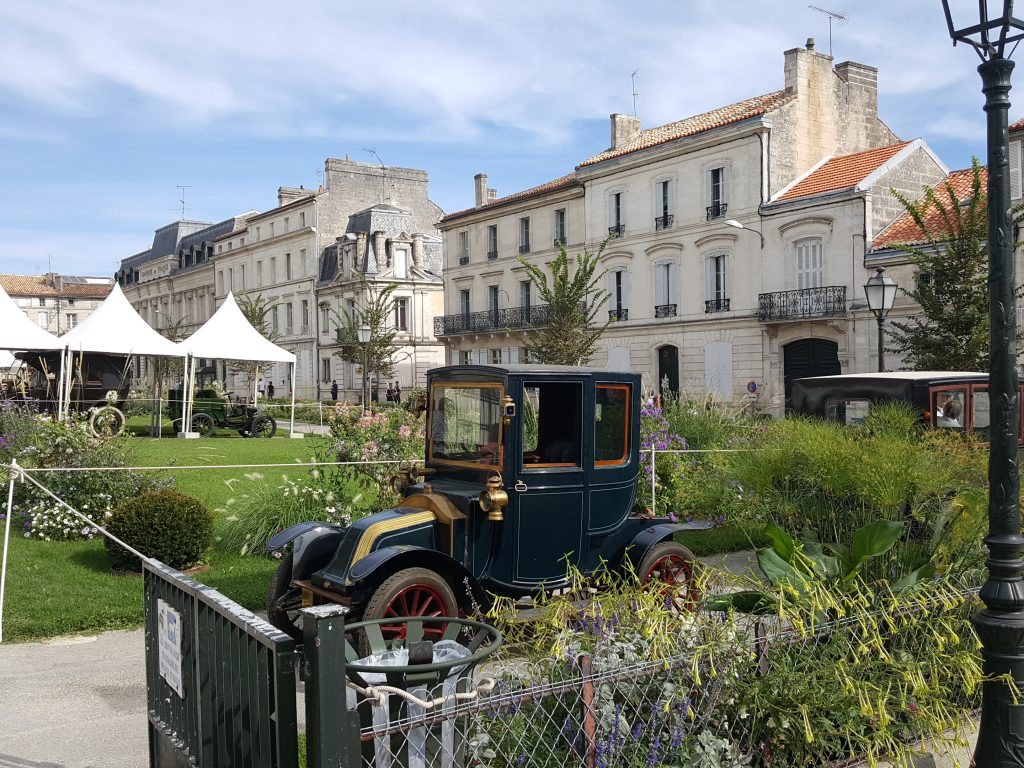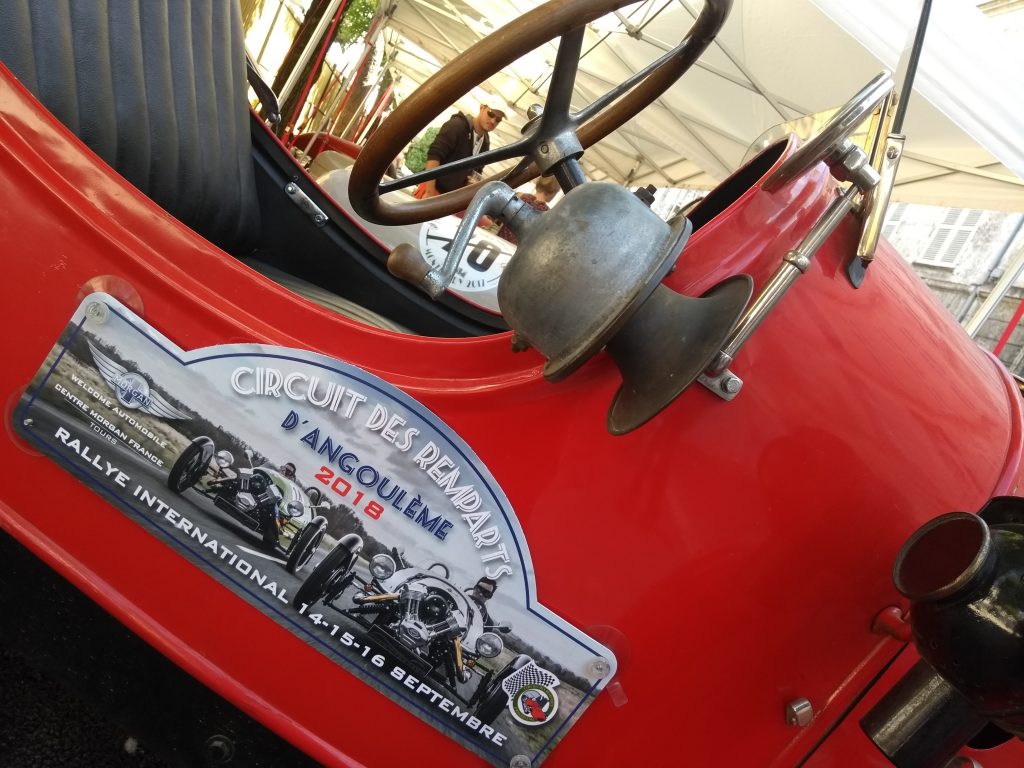 Check out this video to see just how demanding the circuit is:
This event was first staged in 1939 and it has not changed since.
In fact, the monoplace car, a 1939 'Galy Speciale' originally driven by Jean GALI in 1939, participated in the 'Plateau Raymond SOMMER' this weekend, car numbered 73 and driven by Bernard COLOMBIE.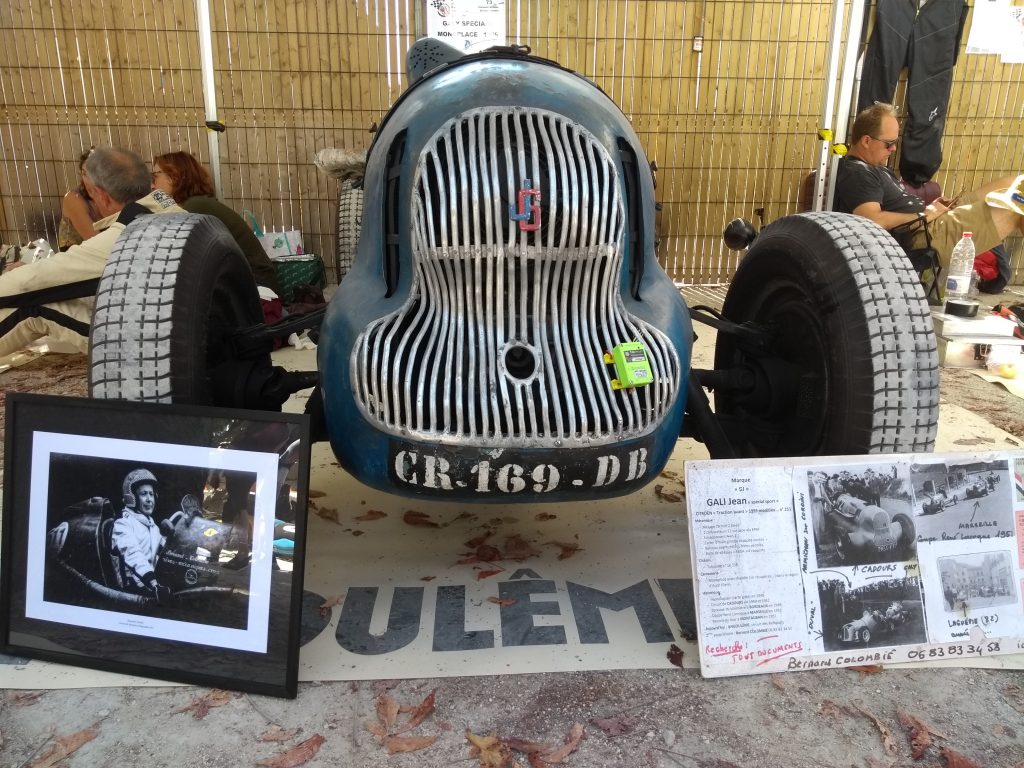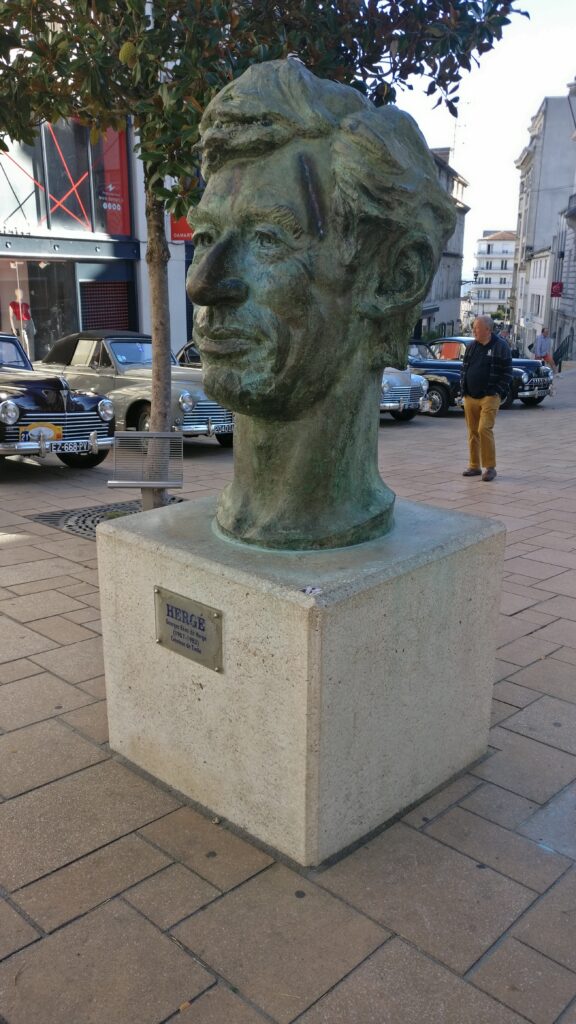 We spent our time visiting our clients in the paddock and delivering orders, with the added benefit of watching the drivers fulfilling their passion for racing.  The weekend started with the 'Concours d'elegance' on the Friday evening with many proud owners showing off their beautiful cars, whilst sporting their period outfits.  What better way to start an event.
Many cars and their clubs took part in the Rallye on the Saturday which was a beautiful day for driving through the Charente countryside.  This finished with all cars progressing into Rue Marengo next to the statue of Herge (the father of Tintin) and on to the podium for a short interview.  Here is our friend Jean-Paul Brunerie of Ecurie Volants et Fourchettes in his beautiful Triumph TR3 enjoying his special moment.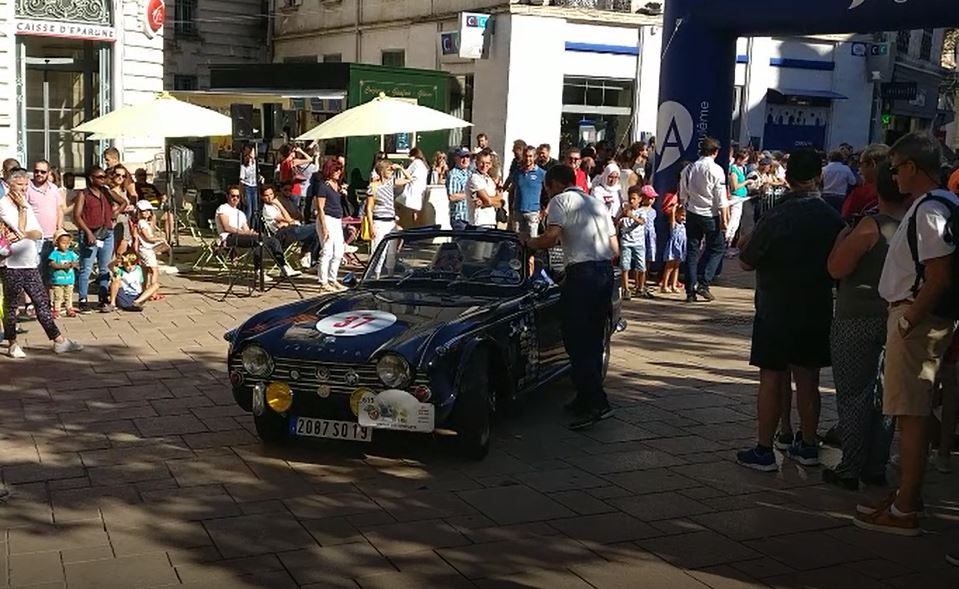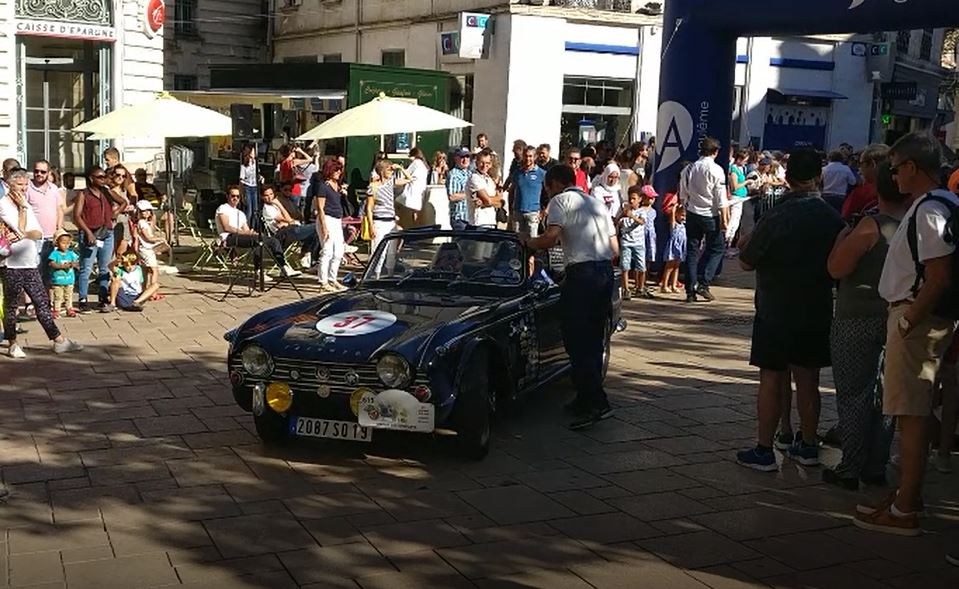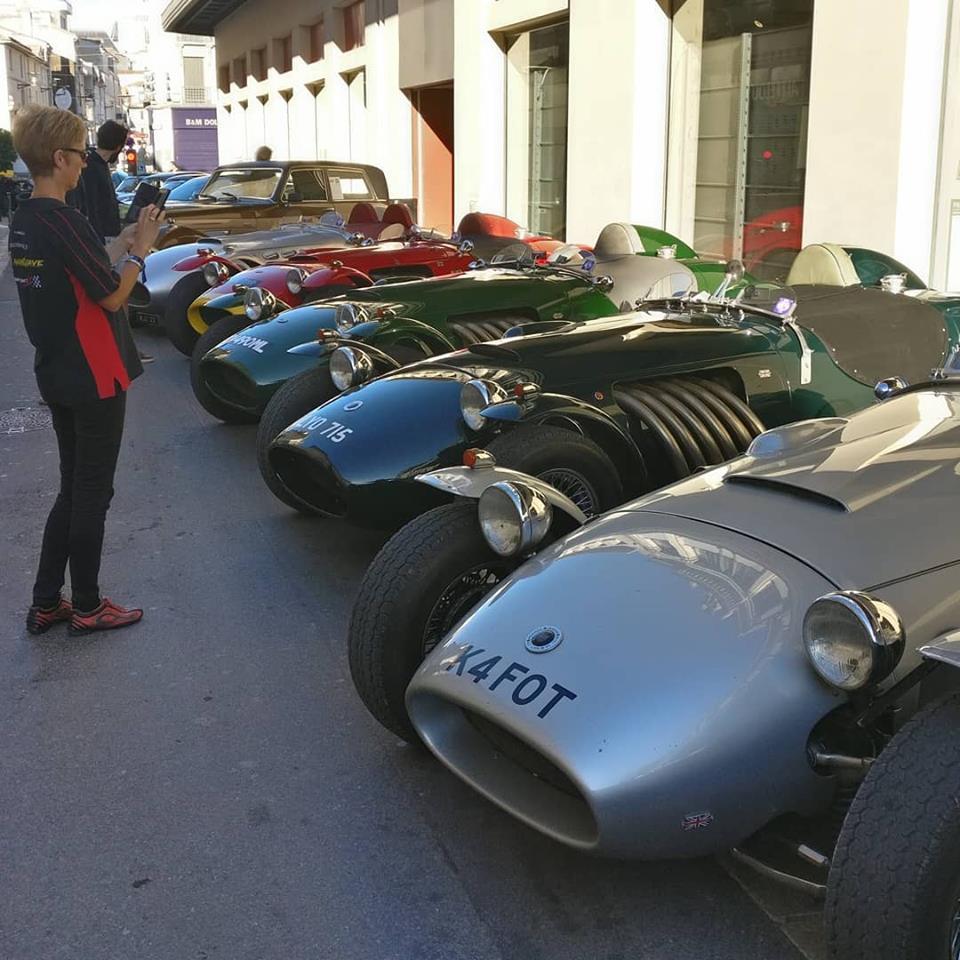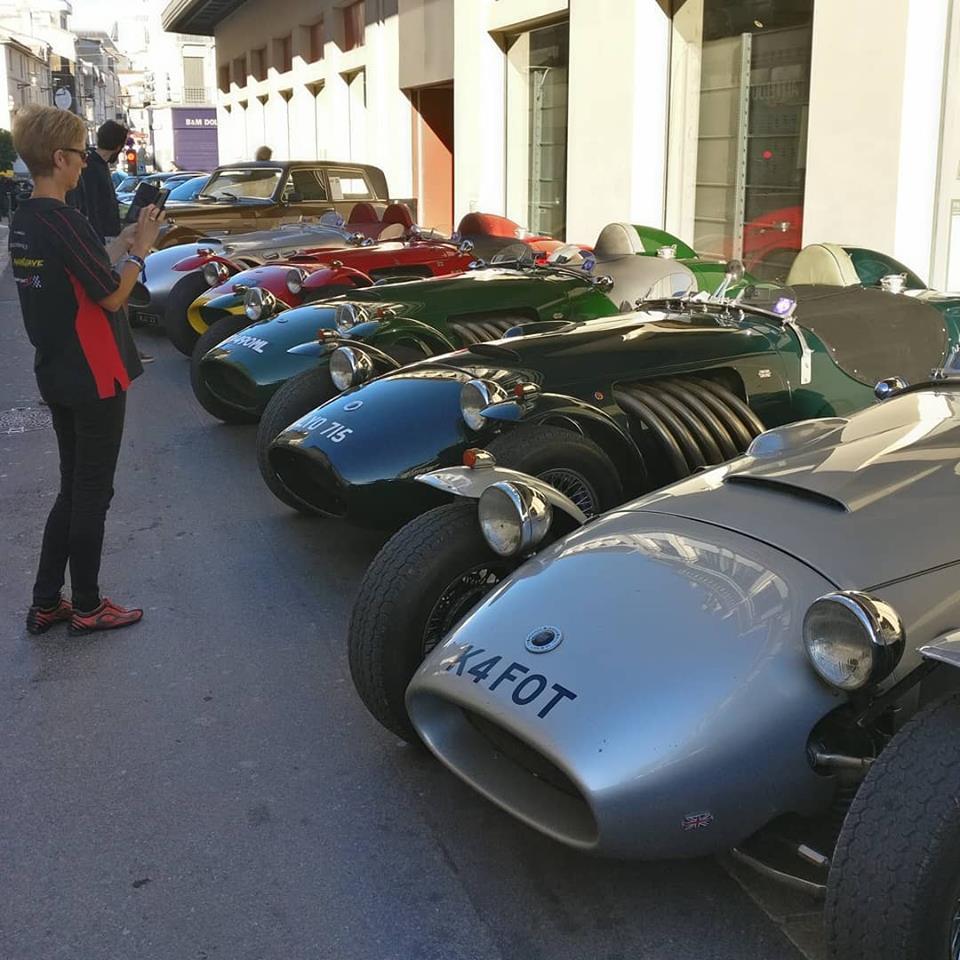 Sunday started early with several clubs proceeding into the centre of Angouleme to display their treasured cars.   The gentle burble of the engines could be heard throughout the town as the cars took their places.   Here we see a selection of Jaguars lining one of the sidestreets and round every corner there were more interesting cars to take in.
The practice sessions took place during Sunday morning followed by the races during the afternoon.   Sadly, during early afternoon on race day, we learnt of the death of Denis DEREX, after his Mini left the track during the morning's practice session.  Several drivers decided not to participate in their races in respect of Mr DEREX.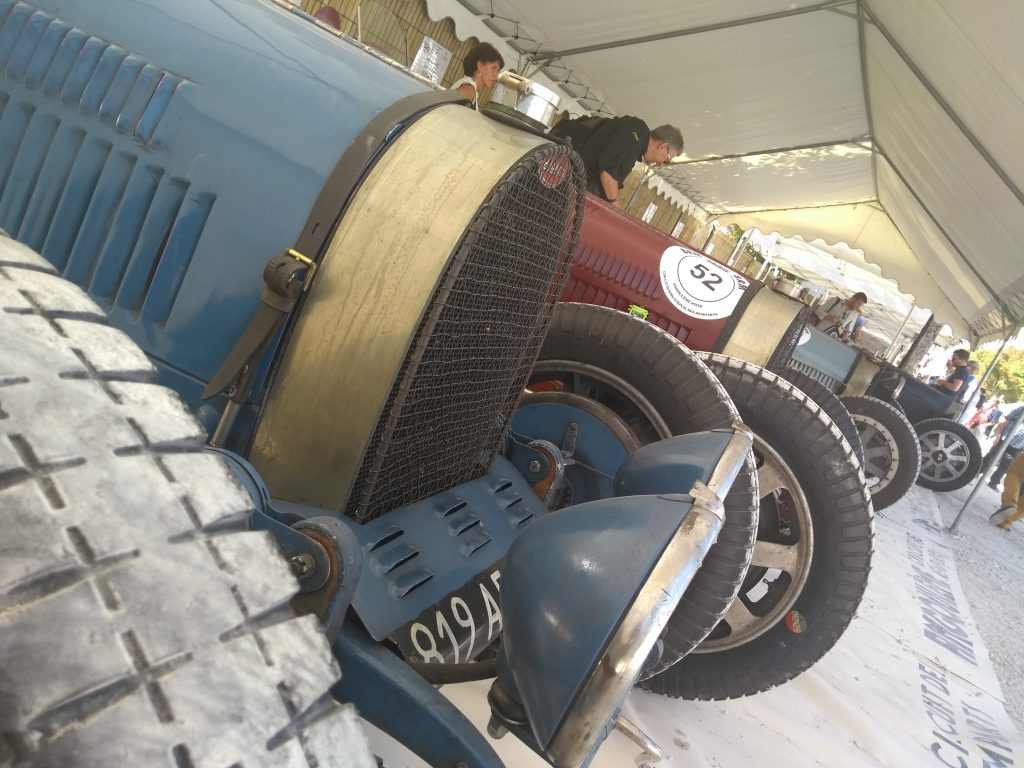 There were 9 races in total during the afternoon starting with the earliest cars such as Amilcar, Austin 7, Bugatti, Fraser Nash, Morgan and Darmont.  Our Vintage Engine and Transmission oils are very popular in these cars, such as Millers Classic Millerol M40 Engine Oils without Detergents and Millers Classic Green Gear Mineral Oil 140 GL1.
Millers Oils fuel additives, such as Millers CVL Competition Valve Lubricant and Millers CVL Turbo Octane Booster are also popular with race teams.  All of our additives were endorsed by the FBHVC in April 2012, and are formulated to allow classics to perform using modern fuels.  However, it is important to check your competition regulations to ensure you comply before using fuel additives.
79 years ago, the driver, Raymond SOMMER won the very first victory of the Circuit des Remparts in his Alfa Romeo 308 so the first race of the day was aptly named after him.  This race was restricted to cars made before 1939 and powered by engines less than 1500cc.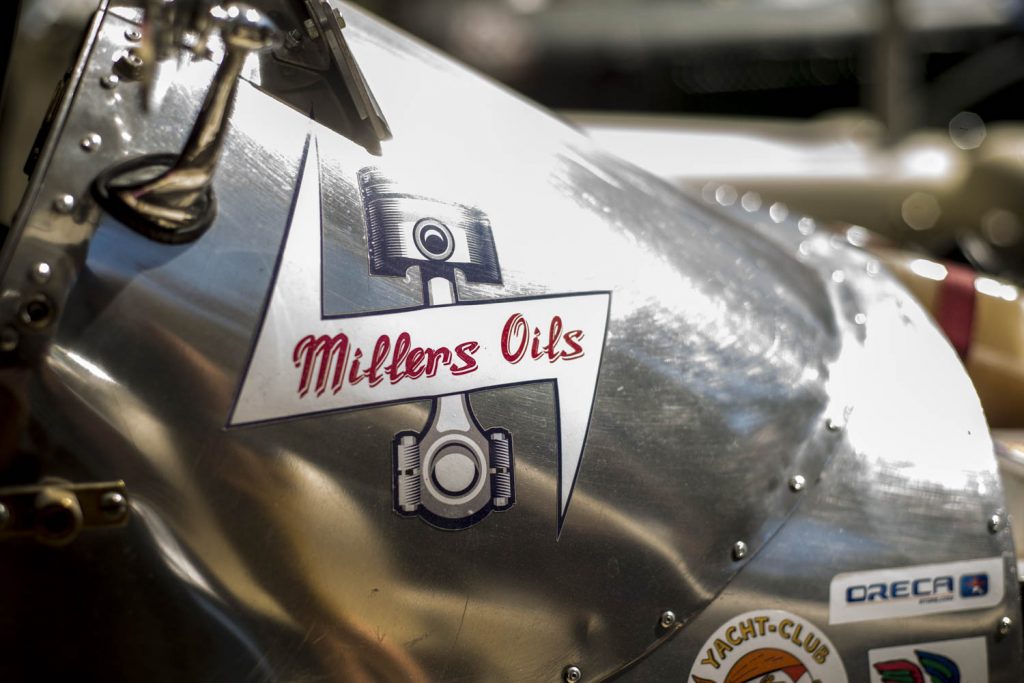 Millers Oils was present in this race with Ian Wilson of Auto Graph Racing, taking part in his Austin 7 Special.  Check out Ian's blog for more of his adventures with his Austin 7.
This race also included a lady driver, Anna TIGER, in her 1928 Ratier Monoplace, who had decided to return to racing at this event after a break of 20 years.  Here she is just before the race tending to her special car.  Sadly, she crashed upon finishing the race and was taken to hospital with broken bones.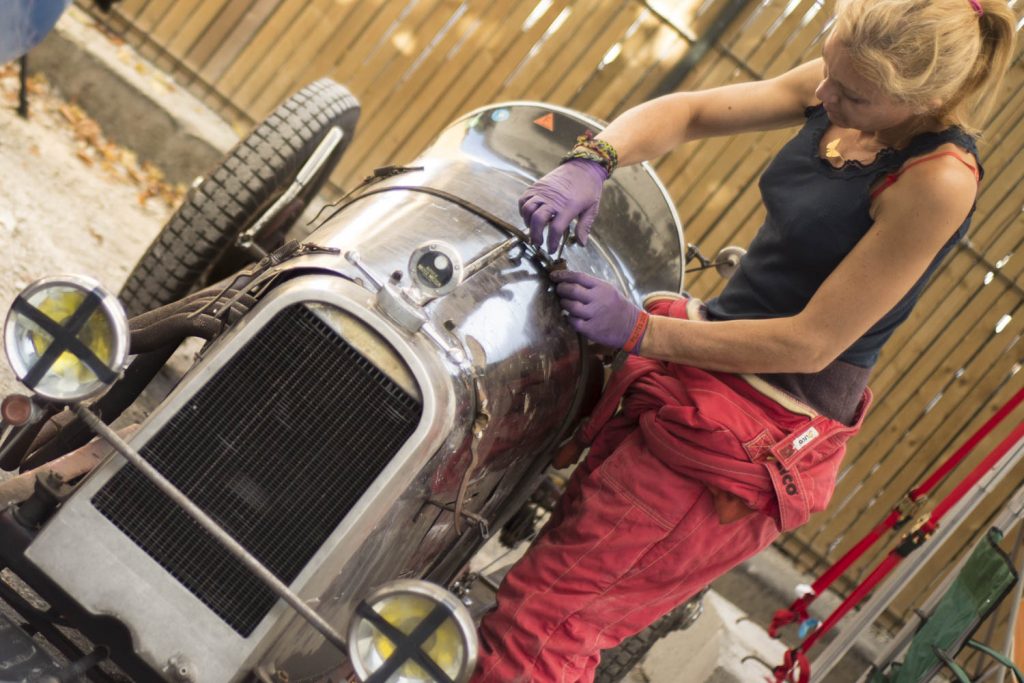 The races also include later classics such as Jaguar, Porsche, Mini, Morris, MG, Corvette, Triumph, Volvo, BMW, Marcos, Ford, Talbot, Lotus, Elva, and Panhard to name just a small selection.
MG cars are very special to my heart as my father raced and restored MGs for many years and was a member of The MG Car Club for over 50 years, including a spell as General Secretary of the Club.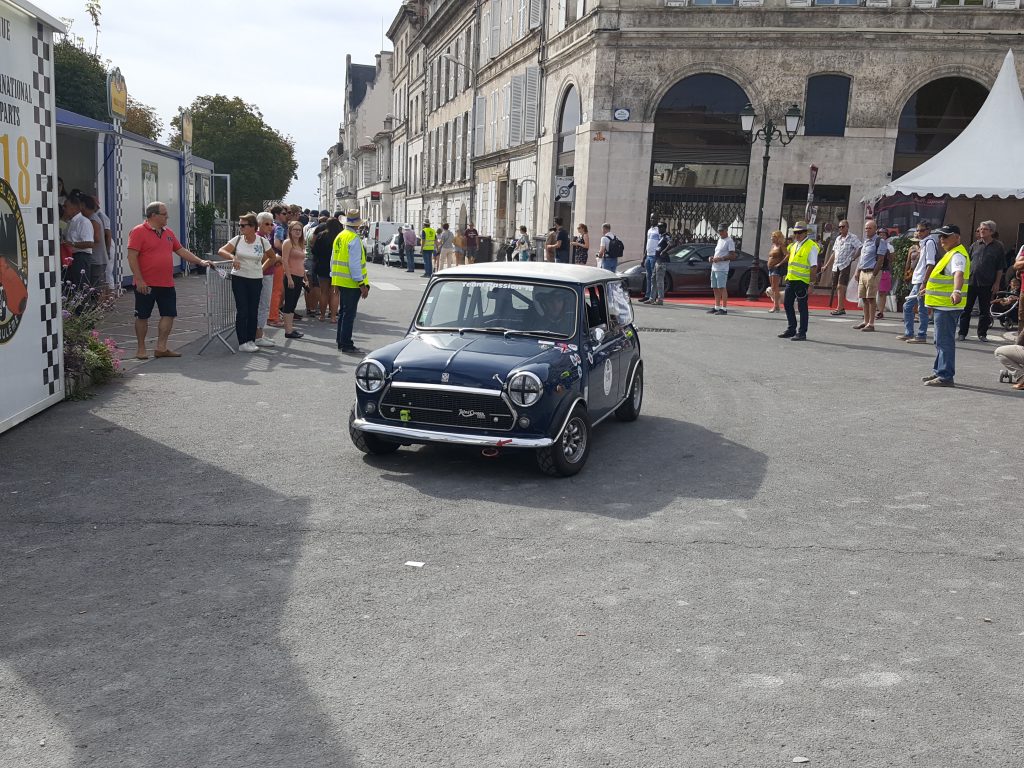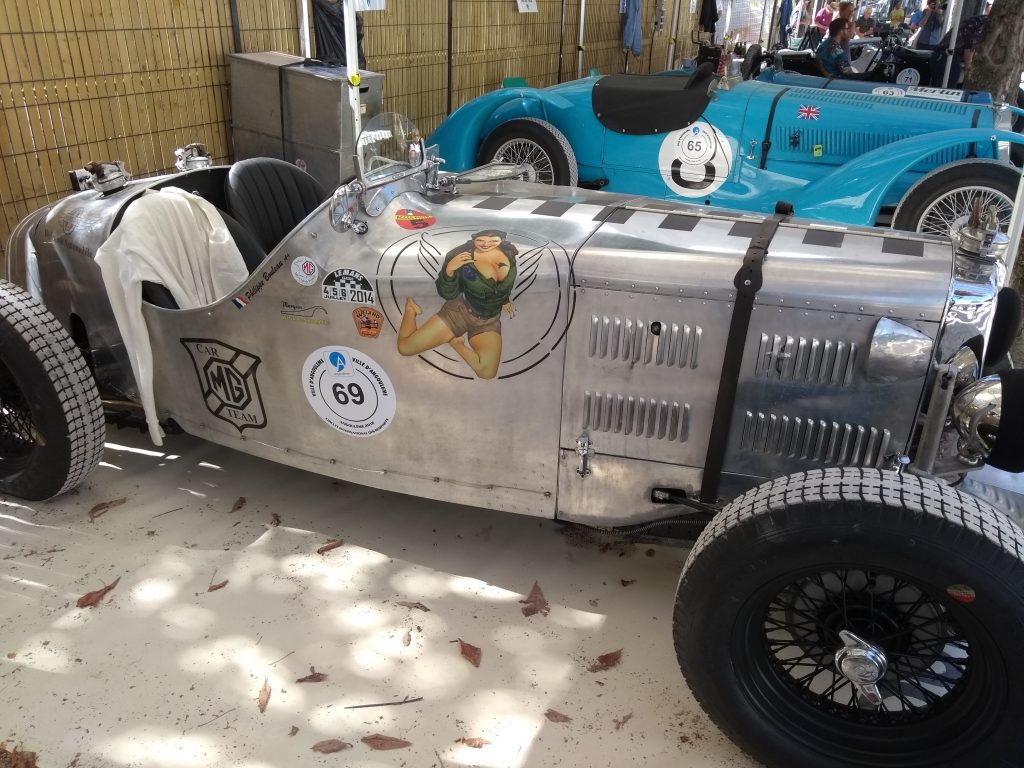 Another client, Mr Dalmasso of DMO Racing, was present with his MGB GT in the last race of the day which was driven by Jean Michel MAURI.  Mr Dalmasso was proud to show us his containers of Millers CTV 20W50 which he routinely uses in his cars, alongside Millers Classic Mini 20W50 Mineral Engine Oil and Millers Brake Fluid DOT4.   This race was named after 'Jean-Pierre BELTOISE', a multi-skilled motorbike racer, who was also involved in developing automobile circuits.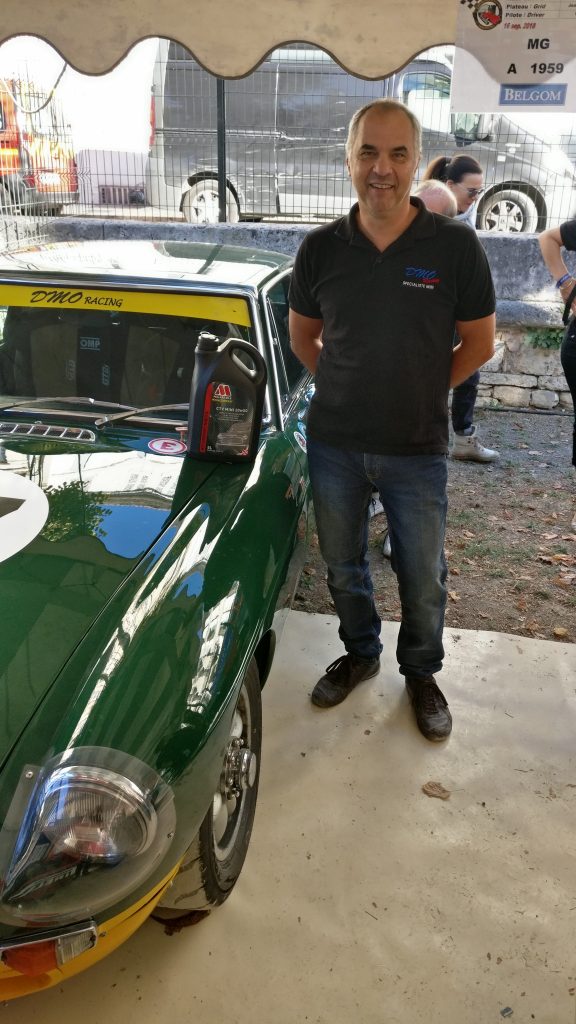 The drivers of this race did well to compete given the sad events of the morning's practice session.  His co-racers gave a poignant tribute to this special driver, with a parade lap followed by a minutes silence which was observed by all the participants of the circuit.  Our sincere condolences are with his family and friends.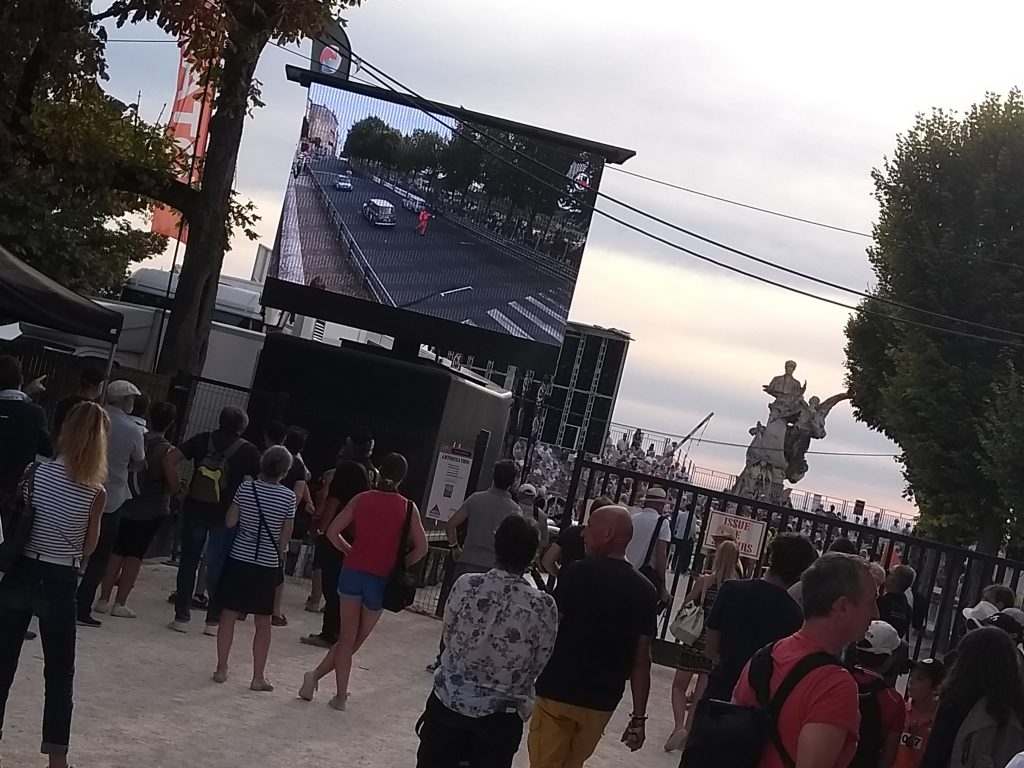 Our weekend at the Circuit des Remparts, September 2018, was certainly pleasurable, despite the tragic events of Sunday morning.
We must also say a special thank you to Jane Kelly Designs and Creativus Imago Photography who assisted us during the weekend with photos, videos and social media campaigns.
So, until next year …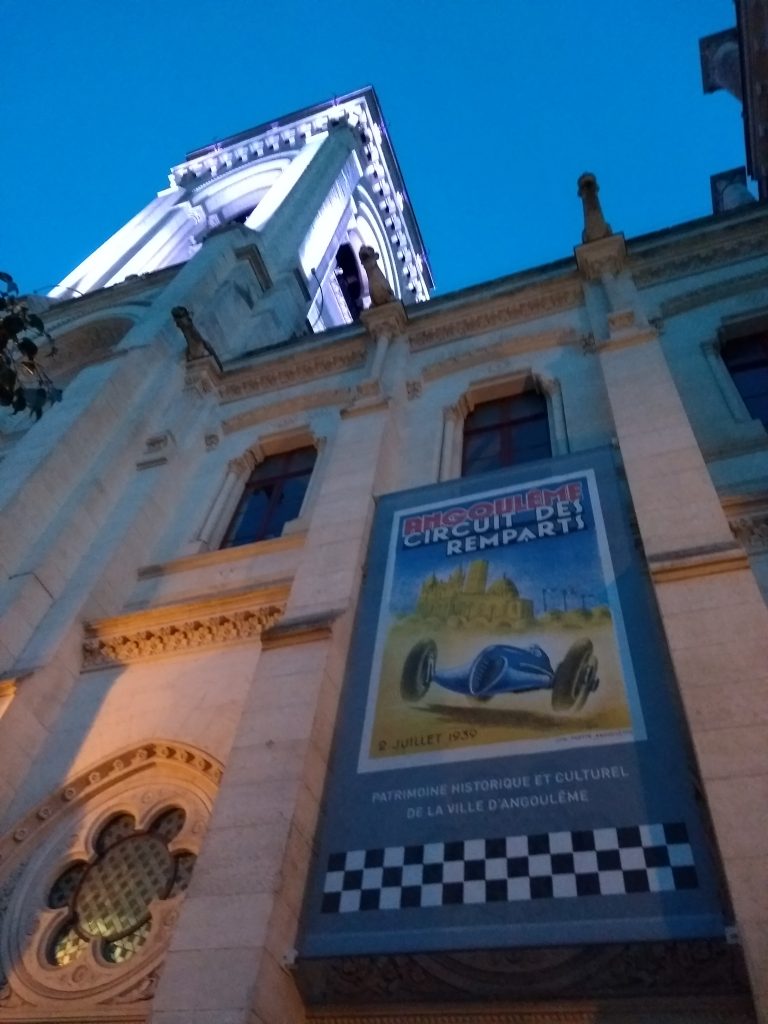 For details of all the products we supply, please visit our online shop.