Millers Oils are technical partner of Team Parker Racing
Millers Oils are technical partner of Team Parker Racing, February 2018.
Millers Oils is excited to announce they have joined Team Parker Racing as technical partner for the coming season.  First to be launched from the Team Parker Racing stable was the 2018 Dunlop MSA British Touring Car Championship (BTCC) challenger, a newly-acquired BMW 125i M Sport and using Millers Oils across the engine and transmission for the forthcoming campaign.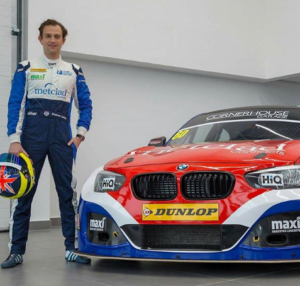 Announced on 19 February 2018, Stephen Jelley will be behind the wheel once again, as the team doubles down on a push towards the podium in the UK's biggest championship.
BMW's 125i M Sport is a proven race and indeed title-winning platform in the BTCC. Team Parker Racing Team Principal Stuart Parker believes its addition to the stable is what's needed to push the outfit to the next level.
"We're thrilled to unveil the 1 Series," said Parker. "It's a car that is right among the most successful in terms of both race wins and championship trophies and it's certainly a great chassis to base things on to move us up the field in 2018.
"We've been working hard over the course of the winter to get everything in place and it'll be great to see it all come together when get out on track for shakedown.
"As a stable, we've a proud history in competing at the very top – counting titles to our name in GT racing and running premier teams in some of the very best championships.
"We're hopeful that in moving from the Ford Focus to the BMW for 2018 we can make a real step forward in what is one of the most competitive series around."
Jelley has himself reached the top step of the podium in the BTCC, in a BMW no less, and the Leicestershire racer is looking forward to jumping into machinery that he sees as a real technical sea-change.
Everyone at Millers Oils is looking forward to the BTCC season opener on 7 and 8 April at Brands Hatch.
For more news and developments from Millers Oils please see our Millers Racing page.